We experiment with original recipes

We use high quality raw materials
We put tremendous passion into our work

We only work with
local producers
The healthy and genuine
Bra Hamburger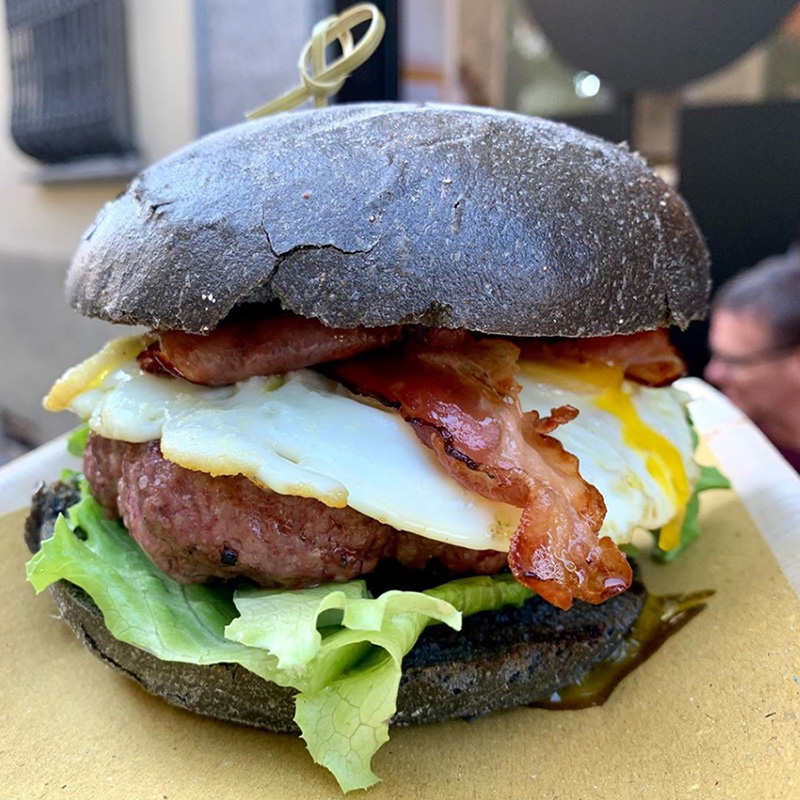 The infinite possibilities of hamburger recipes provide us with the perfect platform to share our creativity and our love for good honest food with our customers.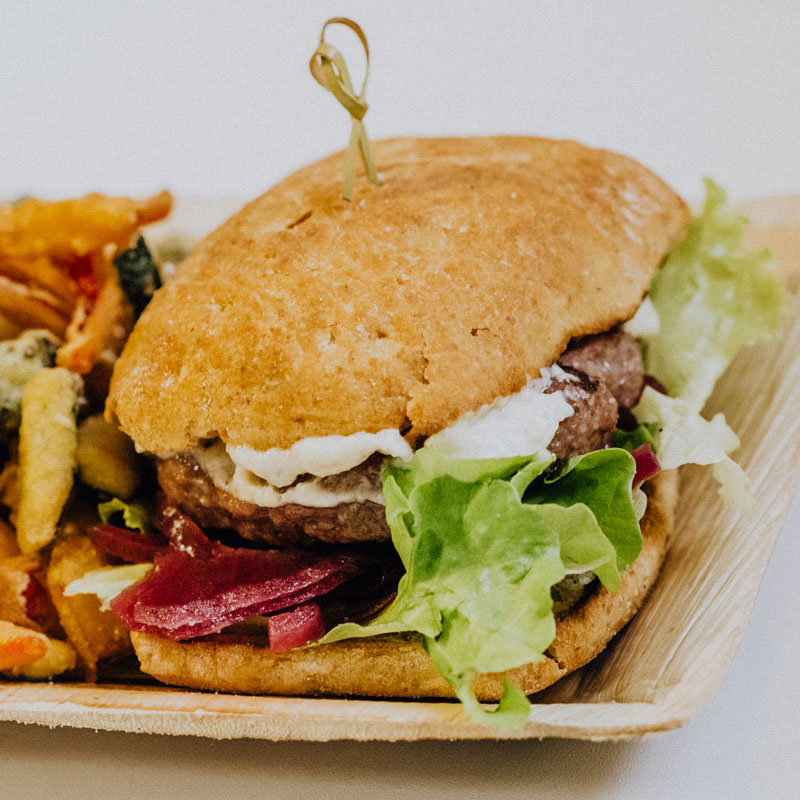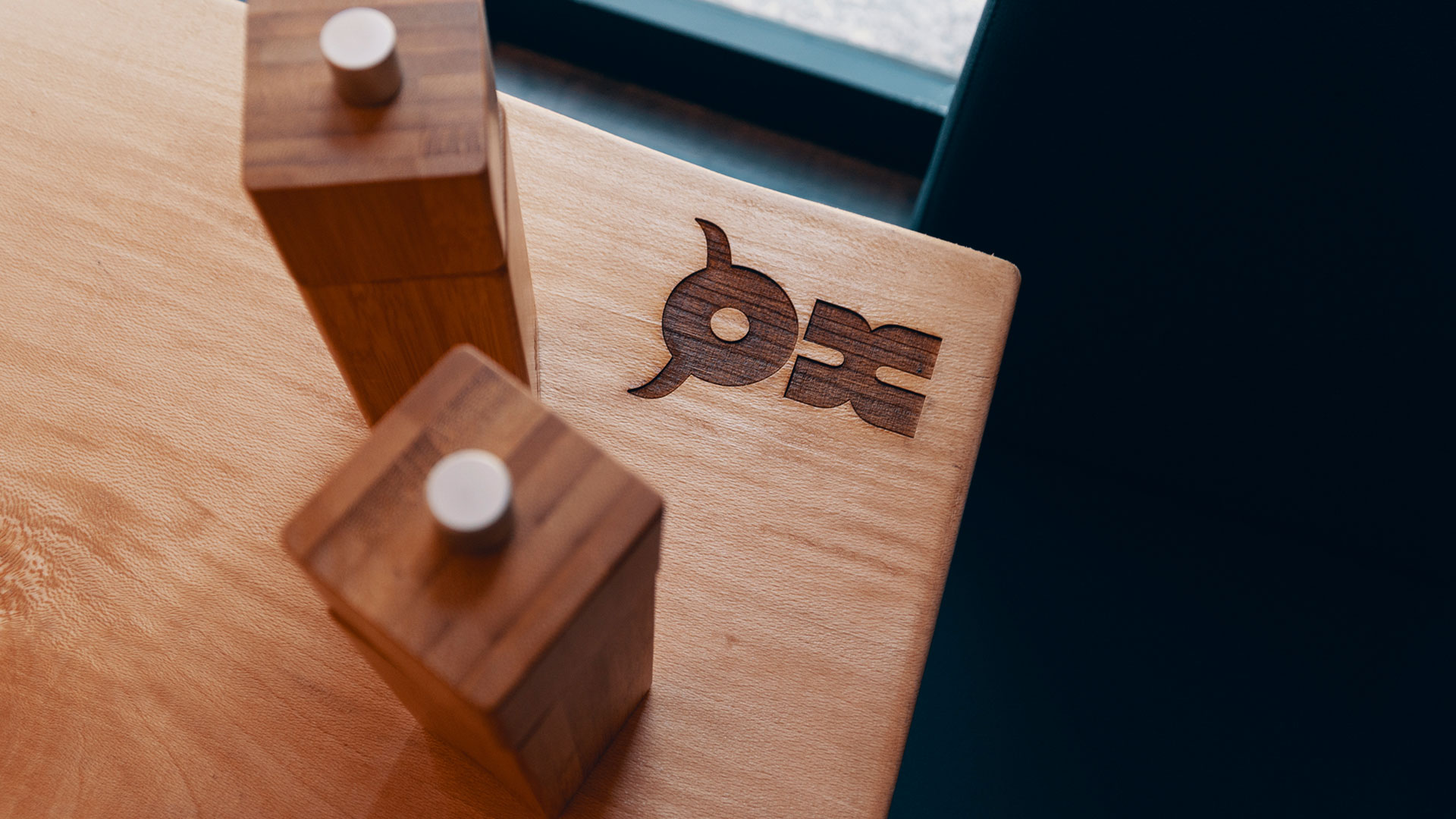 Hamburgers and Design in the center of Bra
At the core of our work philosophy is quality, and to be sure that our Hamburgeria also conveys our passion and attention to detail, we have personally designed and built the restaurant ourselves, in the historic center of Bra. We've made it a warm and welcoming place for both a unique and enjoyable dining experience or just a quick lunch.
What about aTake Away or delivery hamburger?
Order your lunch or dinner and we will be at your service to have your meal and drinks ready in our hamburgeria in Bra or deliver them to your home or office at the agreed time.

Click on the menu tab and choose
Choose your burger from the menu, you will find the menu updated with our latest burgers.

Call and order
To provide the best service possible, we only accept orders by phone. Please Call +39 0172.1802491 or Whatsapp +39 342.3492292 to book your take away

Pick up and enjoy
Your order will be ready to collect in a short time or we can also deliver it to you at your home.
We offer a unique and innovative experience in both taste and quality.

The hamburgers
Here are our main burgers, for the complete list click on the menu tab below!
---
Whilst you're waiting...
Here you will not only find fantastic hamburgers but also a great selection of delicious side dishes.
---
Potato wedge chips
Mixed battered & fried vegetables
Seasonal vegetable side dish
Breaded fried mozarella balls
Breaded fried sweet chilli chicken strips
Sweet potato fries

Sweet goodbyes.
Before leaving, top it all off with one of our beautiful desserts. All made in house!
---

Something special to drink
---
Soft drinks
Ginger beer
Tonic Water
OX BEERS
Red & blonde beer from the tap
Ichnusa / Ichnusa non filtered bottled beer
Hoegaarden bottled beer (white)
OTUS bottled artisinal
Prosecco
Marziano Abbona Wine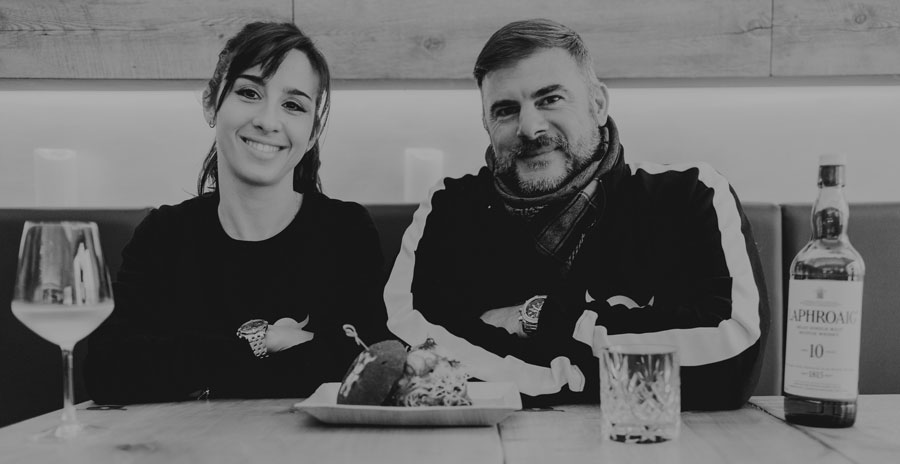 We are Paola Michelozzo and Christian Forbes-Bell and in the spring of 2019, we created OX Burgers
Christian and I both have extensive international experience in the world of hospitality. From restaurants to bars, hotels and night clubs, and from the kitchen to the DJ booth. We've done it all.

I was born and raised in Bra while Christian, in rural North Yorkshire, England and together we offer a unique Anglo-Italian approach to everything we do.
At the center of it all is simply our passion for people and we welcome everyone, of all ages.
So whoever you are, come and visit us and enjoy the OX Burgers experience
Call to order your take away hamburger!
OX BURGERS
Via Mendicita' Istruita 53
12042, Bra
Italia
info@oxburgers.com
---

+39 0172 180 2491

+39 342.34 92 292
#ox.burgers.bra
---
Timetable:
Monday - Tuesday:
19.00 / 22.00
Thursday - Sunday:
12:00 - 14:30 / 19.00 - 22.00
Closed:
Monday - Tuesday: lunch
Wensday: all day